THE BEST TIME TO START YOUR CHILD'S EDUCATION IS DURING THE EARLY YEARS.
Our Programs
All Island Montessori Academy programs are 5 days a week, open all year. For After School, each location provides pick up either directly at the school or from the child's bus stop.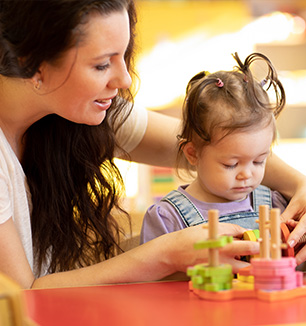 TODDLER PROGRAM
(22 months to 3 years)
The Montessori Toddler Program provides children with their first steps towards their education. It is an integrated program that provides children with the initial routines, lessons and expectations that will help them to succeed in the Casa program.
The toddler lessons help this age group develop their fine and gross motor skills. Through their work, the children also gain confidence and independence. While Montessori is structured, it is also flexible as the children enjoy free play, prepared activities, games and crafts. As the children work, play and have fun they are able to make friends and socialize.
Please note that this program is mornings only 8:30 to 11:45. We do offer flex time, please contact us for more information.
Also note that as of January 2022, our Cornwall campus has transitioned into designation as an Early Years Centre so the toddler program runs 5x per week and is a FULL DAY program.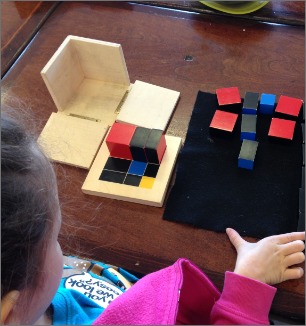 CASA
(3 & 4 year olds)
The Casa classrooms are bright and beautiful spaces designed with children's needs in mind. We offer an academic based approach to childcare to give your child the best start possible. With fully trained staff and a generous supply of materials, children experience the joy of learning in all areas including language, culture, math, sensorial and practical life.
Children in the Casa program experience emotional and social development as well as independence and a love of learning that will follow her/him through their school years.
ENRICHMENT
(Kindergarten to Grade 5)
The Montessori Enrichment Program is an extension of learning for children in the school system from kindergarten to Grade 5. It is a continuation of the Montessori method and uses many of the materials and activities. The program builds upon each child's ability and skills and enhances their learning experience. The Montessori method involves starting with concrete materials and moving to more abstract encompassing math, language, science and culture. During the session students receive a nutritious snack and engage in activities that indirectly teach many skills.
The Enrichment program is a great way to offer extended academic support in a fun and engaging environment that your child will love.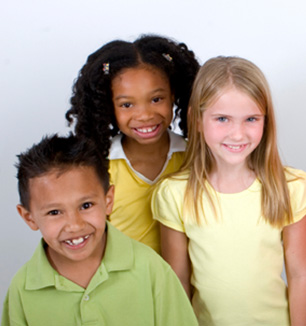 AFTER SCHOOL
(Kindergarten to Grade 6)
The after school program is a play-based care option. We pick up the children from school each day and provide them with a bright space to relax, unwind and enjoy social time after the school day.
A nutritious snack is provided along with fun activities, crafts and games each day based on the interest of the children. We also offer a variety of other specialty programs such as fitness and music classes.